Chief Raymond Black
In his position as Chief of Police, Ray Black is responsible for providing the overall leadership and management of the Police Department. The Chief of Police ensures the highest level of professionalism of police service which is responsive to the concerns and expectations of the community. He is also responsible for the management functions of controlling, planning, organizing, supervising, and staffing for the department. The Miramar Police Department has more than 260 employees.
Chief Black has an extensive law enforcement background. He began his law enforcement career with the Miramar Police Department as a police explorer in 1977. Upon graduation from high school in 1980, he enlisted in the US Army and served in the 82nd Airborne Division at Fort Bragg, NC. After completing his military service, Chief Black returned to the Miramar Police Department and graduated from the Broward County Police Academy in 1986.
Chief Black has served in patrol, criminal investigations, internal affairs, accreditation, special operations and various assignments throughout his career. He obtained an Associate of Arts degree in Criminal Justice, a Bachelor of Arts degree in Political Science, and a Master degree in Public Administration from Nova Southeastern University. Following promotion to captain in 2001, Chief Black attended the 206th Session of the FBI National Academy. Over the next several years, he would be promoted to the rank of Major and Assistant Chief of Police. He was sworn in as Miramar's Police Chief in April 2013.
Responsibilities of the Chief of Police
Directs, plans, and coordinates the enforcement of the penal divisions of the City Charter
Is responsible for testifying before the Mayor and the City Commissioners
During a state of emergency, such as a natural disaster in the city, the Chief of Police, along with other city leaders, assumes a leadership role in planning, coordinating and directing all activities aimed at returning conditions to normal.
Has the responsibility and authority for the management direction and control of the operations and administration of the department and to provide efficient and effective police service to the citizens of Miramar.
Assistant Chief Dexter Williams
Assistant Chief Dexter Williams started his law enforcement career working as a detention officer for the state of Florida Department of Juvenile Justice. He has a passion for working with children entering the judicial system and has worked closely with at-risk children through outreach programs in Broward County.
Assistant Chief Williams has worked for the Miramar Police Department since 1993. Throughout his tenure he has commanded over several divisions within the police department, including patrol operations, internal affairs, field training operations, criminal investigations, crime scene/property & evidence, domestic violence/victim services, citizens volunteer programs, recruitment, and Executive Officer to the Police Chief.
He has earned numerous awards and recognitions, including a Proclamation honoring him from the city of Miramar. Assistant Chief Williams currently holds a Bachelor's degree in Public Administration, Master's degree in Management and Justice Administration. He is a graduate of the prestigious FBI National Academy and is affiliated with numerous professional and civic organizations.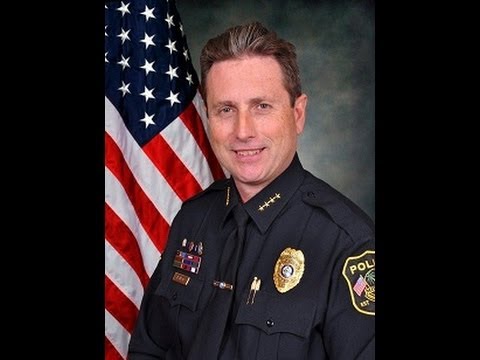 Command Staff
Please click HERE for our Command Staff Directory